I'm sorry to hear of his passing. I'm very glad that I was able to gather the funds to buy a giclee print personally inscribed to my wife by the Master some years ago. I'm also glad to hear that the surviving family has patched up their differences. Our Frazetta prints hang on the same walls as prints by da Vinci, Bierstadt, Sargent, van Gogh, Friedrich, Kahlo and others, and I'll argue that the legacy and importance of Frazetta's art in Western civilization is just about equal to any of theirs.* Numbers matter, and Frazetta's impact on Western culture affected millions, perhaps more, in a very short period of time.
The documentary Painting with Fire is a very good celebration of his life and the wife and I highly recommend it.
By the way, after much searching I was able to find this high-resolution image of my favorite Frazetta, Flash for Freedom.   It makes for a nice framed print when printed on a good color printer.  Since prints of the painting don't seem to be for sale, and may never be, you might want to download it now.
Another favorite: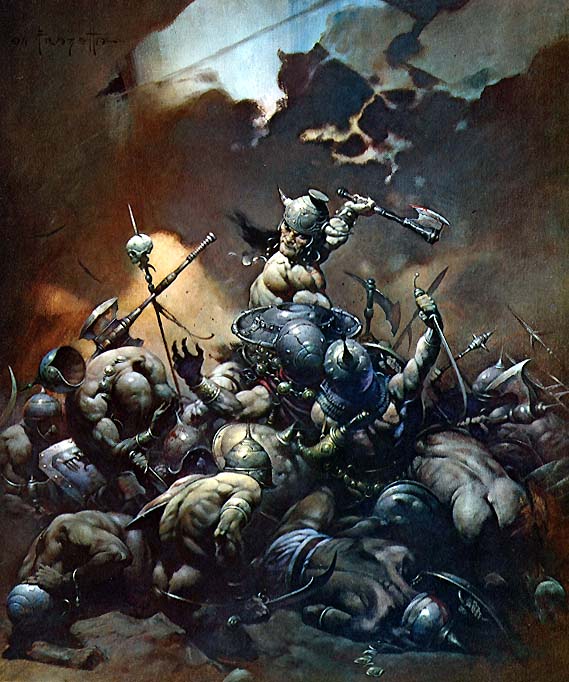 May he rest in peace.
*Note I'm speaking of da Vinci's art;  his myriad other contributions to Western Civilization dwarf mere artworks.